JULY CONFERENCE 2020
Many people are asking, "Why is history repeating itself?" – Spanish Flu or Corona Virus (COVID-19) "What is the world system turning into?" It certainly shows we are living in different world to the one we were a year ago.
COVID-19 may have you so fearful because you are still grieving the recent loss of a loved one, or maybe you are considered high-risk for the virus, or maybe you've gone through a tough financial time in the past and you fear that this situation will take you right back.
A careful step into the Bible will lead you to see that God controls the clock of destiny. In spite of these panic, fear clouds of stormy uncertainties – There is still a perfect Peace at such a time as this.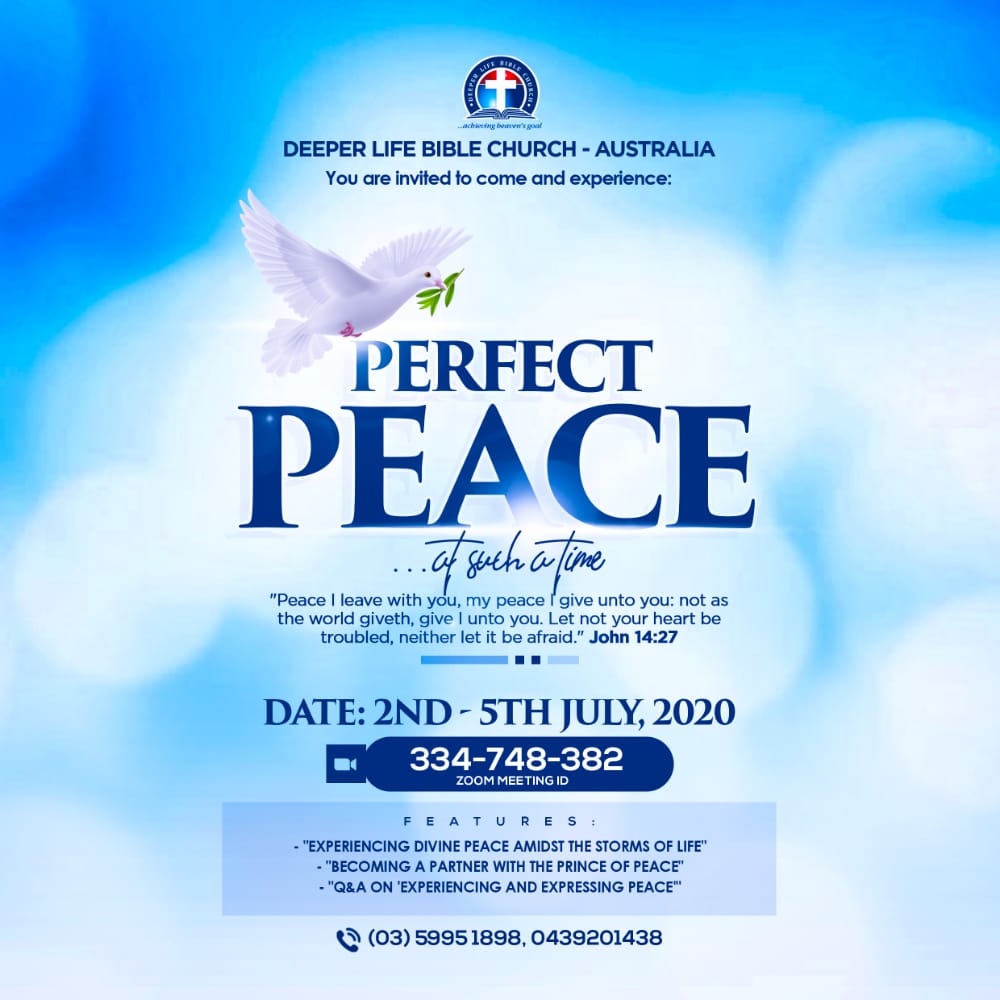 Thursday 2nd July 2020 @ 5 pm
Friday 3rd July 2020 @ 1 pm & 5 pm
Saturday 4th July 2020 @ 9 am
Come and join us on how to experience the perfect peace at such a time as this.